Based on the laser technologies we have developed and the MACS system (real-time monitoring of the laser welding process) for your specific application, we create robotized workstations for laser processes.
We will be glad to advise you on the robotization and automation of processes with laser technologies and on the MACS system.
We focus on individual solutions based on our many years of experience in laser technology for the industry as well as robotization and production automation.
The robot-assisted laser process station is a complete solution for all companies that want to introduce innovative laser technology into their production processes in the shortest possible time in order to increase the quality and efficiency of their production.
The use of MACS (real-time process monitoring) makes it possible to increase the accuracy and repeatability of laser welding processes with optical elements working together with a robotic production station using special software solutions.
We manufacture workstations with dimensions tailored to the customer's needs and ensure that the project is completed on time. At the beginning of our cooperation, we conduct a thorough analysis of the customer's requirements, which leads to the identification of opportunities for optimization and implementation of laser technology. After identifying the customer's needs and requirements, we conduct technological tests based on our know-how and experience. Then we design and build special workstations for a specific application, taking into account the potential growth of the machine park.
The main advantages of using laser technology
Reduction of process time
Reduction of production costs
Reduction or elimination of post-processing costs
Reduction of costs for additional production equipment
Reduction of power consumption
Reduction of the use of human labor in the production process
Increase of the work safety
Guarantee of complete repeatability of the production
The standard workstation is equipped as follows:
a cell with custom dimensions, made of highly resistant and safe materials
High power laser source (depending on technology)
Fiber optic transport of the laser beam to the head
Process heads for specific processes
Robot with control panel
Fully functional ventilation for working comfort
Safety systems to protect the operator
Central control unit that controls the entire station
A monitoring system with a recording device for monitoring the process
Control software
Technical documentation of the workplace
LaserTec offers comprehensive on-site training
The product is CE certified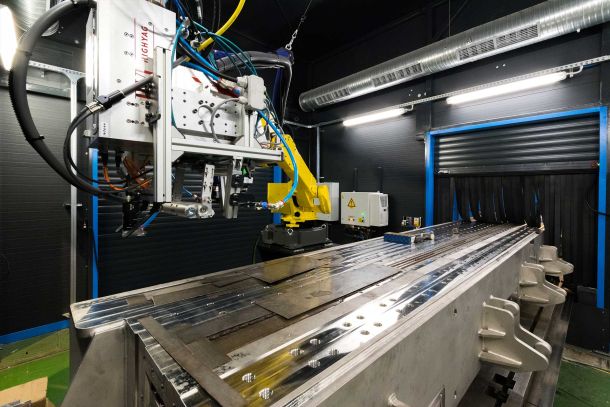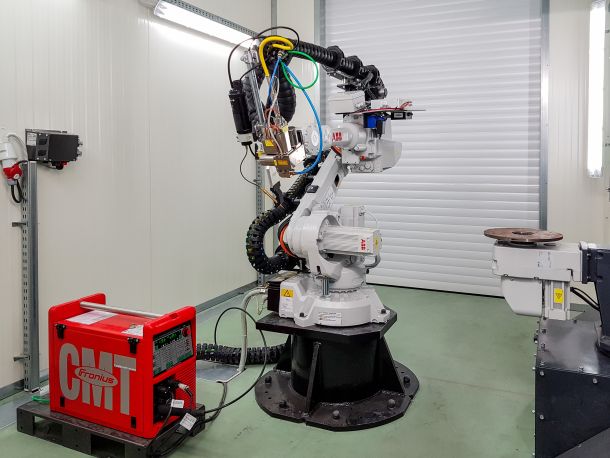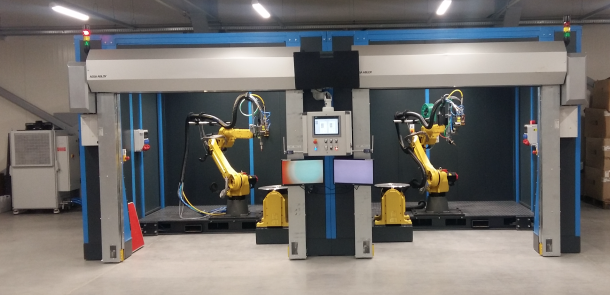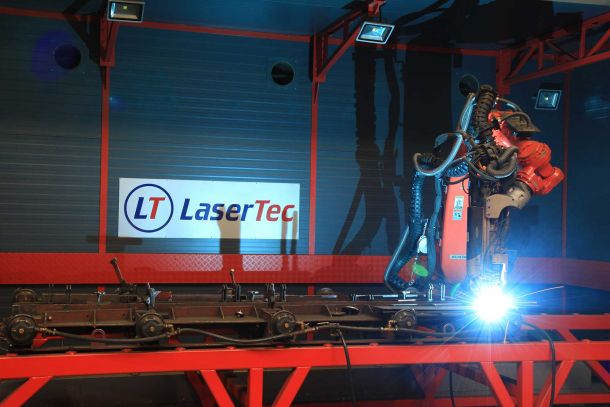 Are you looking for solutions for robotics and process automation? Our team will advise you professionally and provide you with an individual offer!