One of LaserTec's core competencies is the welding of lithium-ion cells for battery systems. LaserTec has developed a laser welding technology for temperature-sensitive cylindrical and prismatic lithium-ion battery cells. Since 2015, we have been providing laser welding services for assembling cells into battery modules for electric vehicles. We weld the cells in a charged state, so safety is paramount.
Our experience and laser technologies are used in the joining of lithium-ion cells and battery housings as well as in the laser welding of fuses. LaserTec can also develop a solution for any other issue in the field of laser technology for the battery industry.
Laser welding technology precisely delivers energy to batteries. Laser welding creates secure electrical connections between battery cells.
Laser welding is a good choice for joining cells to connectors in battery assembly. It produces high-strength welds for all material combinations. The process is easily adapted to a wide range of connector designs. Laser welds in aluminum, copper or nickel have higher shear and peel strength than connections made with other technologies.
Due to the high level of automation and the speed of laser welding, the overall process time is significantly reduced, enabling a repeatable connection of cells and an increased production capacity.
Selected materials that we laser weld for the battery industry
Aluminum
Copper
Nickel
Steel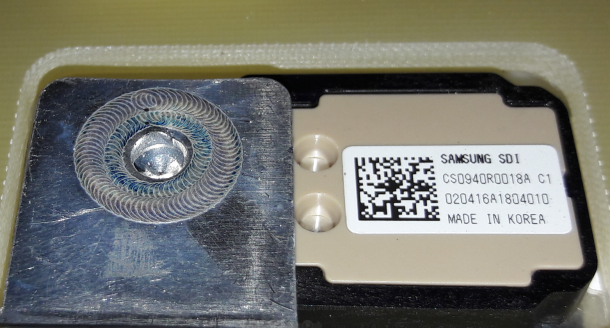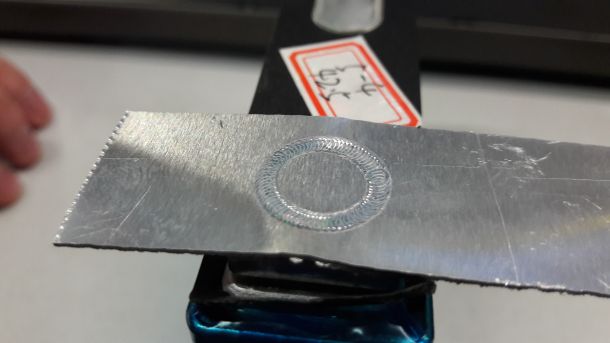 Welding of lithium-ion cells at LaserTec
Prismatic cell welding
Cylindrical cell welding
Welding of battery packs based on the customer's technical documentation
Development of laser welding technology for different types of batteries
Quality inspection before and after the process
Technical support for the development and production of welding equipment for batteries
High process efficiency and reliability
High joint quality, dimensional accuracy and narrow weld seams (small heat-affected zone and low occurrence of deformation)
Are you looking for a contractor to provide this service? We will prepare an individual offer for you! Write us.