The laser hardening process results in a finer crystal lattice than furnace and induction hardening.
In laser hardening, the laser beam heats the outer layers of the workpiece material. A temperature difference occurs between the surface temperature (maximum temperature) and the core temperature. Under the influence of the high temperature, an austenitic transformation takes place in the material. The surface, on which the laser beam no longer falls, cools spontaneously. Due to the rapid cooling, the material structure does not return to its original shape and a very hard martensitic structure is formed.
Selected materials on which we perform laser hardening
Steels for heat treatment (e.g. C45, C55, C60, 40H, 40HM, 38HMJ)
Steels for carburization (e.g. 16HG, 20HG)
Steels for plastic molds (e.g. 1.2311, 1.2312, 1.2738, 1.2316)
Stainless steels (e.g. 1H13, 4H13, H18)
Cold formable tool steels (e.g. NC6, NC10, NC11)
Hot work tool steels (e.g. WLV, WCLV, WNLV)
Structural steels
Cast steel
Cast iron and castings from modified cast iron and cast iron with nodular graphite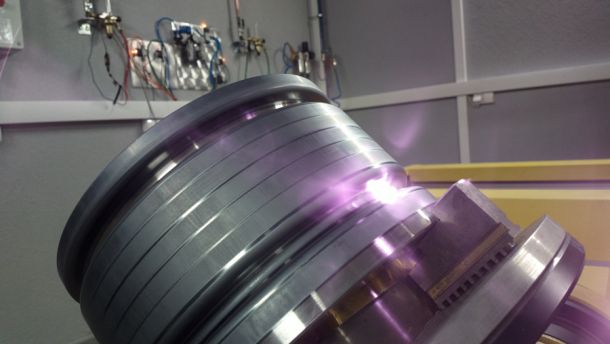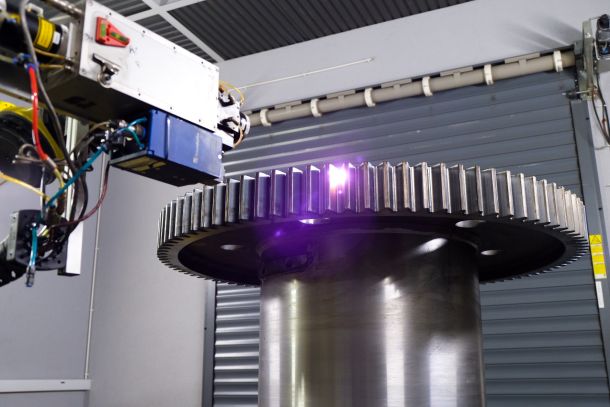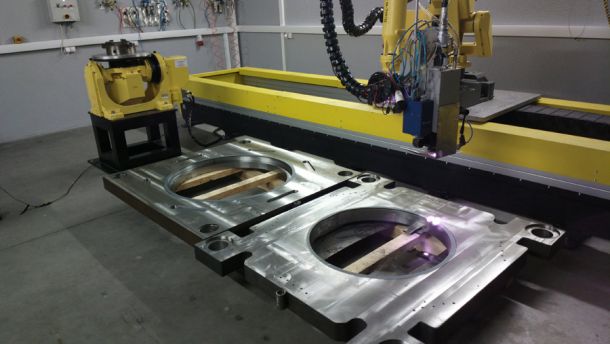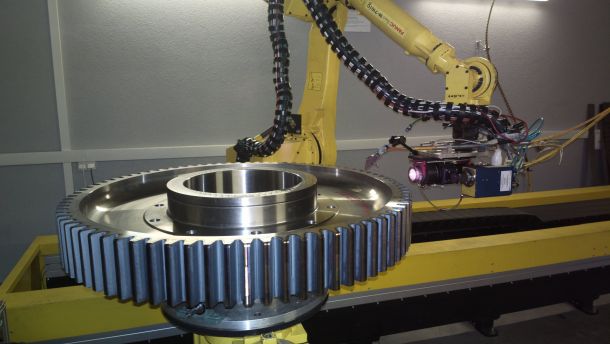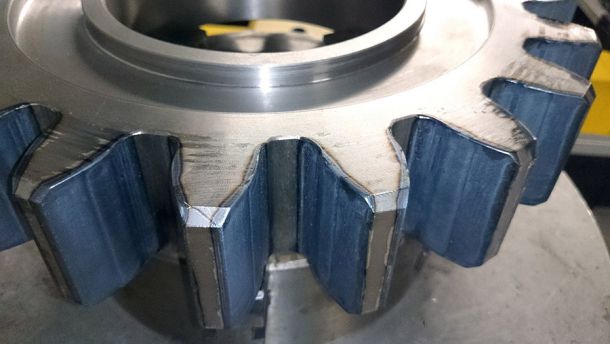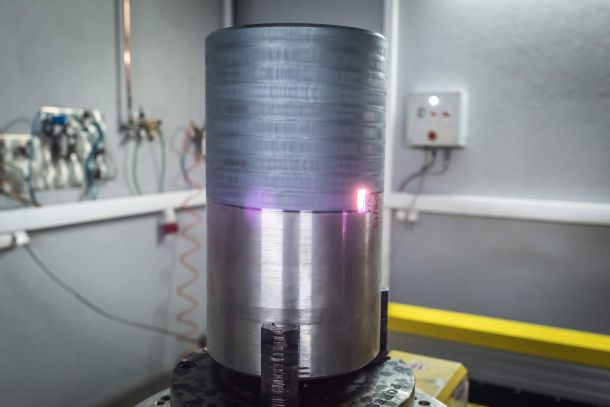 Why it is worth to choose laser hardening?
Minimization of distortion after laser hardening
Temperature control on the workpiece surface
No tempering required after hardening
No need for a cooling medium such as water, oil or compressed air
Possibility of hardening workpieces "off the shelf" - elimination of machining costs for hard material
The process results in a finer crystal lattice than furnace and induction hardening
Achieving a hard surface layer with a soft core
Hardness up to 64 HRC; depending on chemical composition
The depth of the hardened layer lies between 0.1 and 2 mm depending on the material
Versatile technology - one machine can be used for hardening workpieces of different geometry and size
Are you looking for a contractor to perform this service? We will prepare an individual offer for you! Write us.