We have our own metallographic laboratory where we perform destructive and non-destructive metallographic tests. Our laboratory is equipped with modern research measuring instruments that allow us to perform material tests on samples and directly on the customer's products.
Hardness measurements - are performed with a portable device on a specially prepared surface. The measurements can be performed on metallurgical products and semi-finished products, as well as on machine and equipment parts to assess the quality of heat treatment, the condition of the material or the correctness of the technological process performed.
Penetration tests - enable the detection of irregularities, cracks and microcracks in the material. The tested object can be made of ferromagnetic, non-ferromagnetic or non-metallic material. This test can also be used to check the tightness of the material.
Macroscopic inspection - consists of visual inspection of an etched or unetched sample with the naked eye or with multiple magnification (max. 30x) to detect irregularities in the cross-section of the weld, i.e. - lack of weld penetration, cracks, binding defects, pores.
Microhardness measurements - are performed with a stationary hardness tester designed for measurements according to the Vickers method (this method uses an indenter consisting of a regular diamond pyramid with sidewalls at an angle of 136 degrees) Measurements are performed on specially prepared samples.
Testing of weld hardness distributions
Determination of the depth of the hardened layers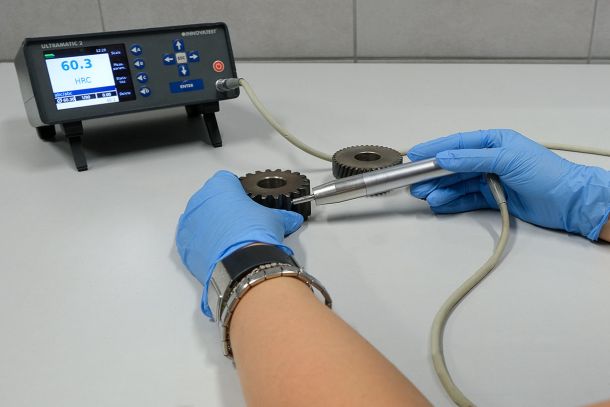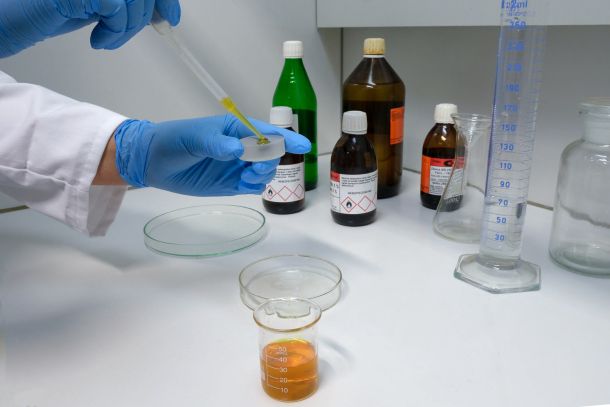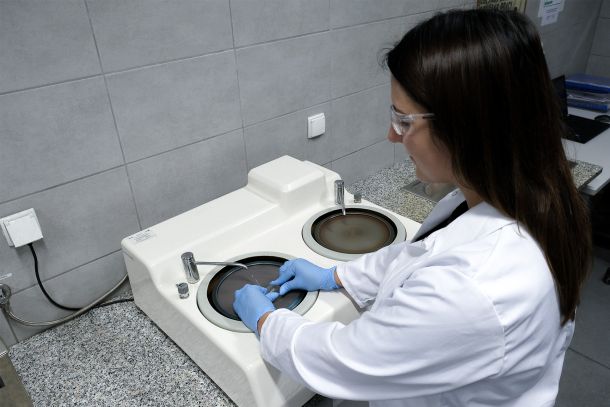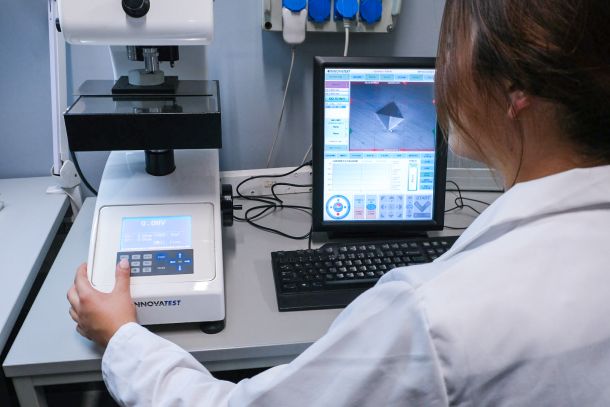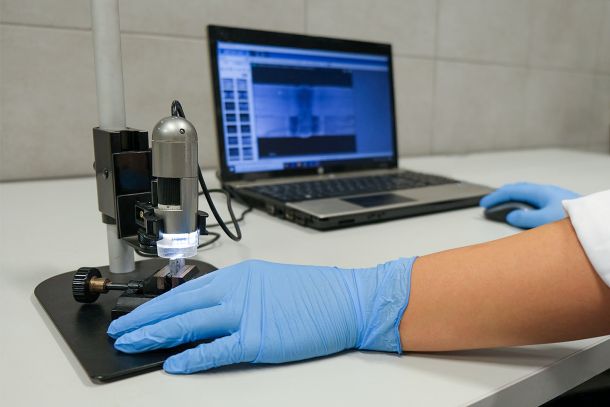 Are you looking for a contractor to provide this service? We will prepare an individual offer for you! Write us.